Alright, guys so I took some time off, well most of last year. But we are back and so many things have changed. We have a new coach, I have a wife, music has slowly spiraled into a pile of mostly un-listenable shit and as of yesterday afternoon we lost an American legend.
America was so horny for mustachioed men in the 70's and 80's that this was on national television.
They were all sluts, let's be honest.
OK, so who do we have this week....FUCK ME! It is hard to shit on a team this good. I mean they have only been to the College Football Playoffs three consecutive years, finals twice, won the chip in 2016 and their head coach in is a mediocre 102-30 over the past 11 years.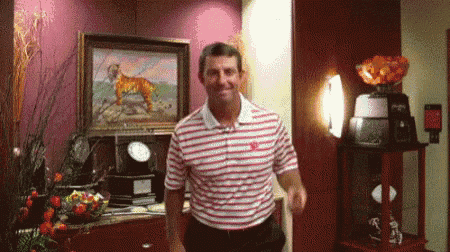 This effing guy, but dammit I can't help but love Dabo. He is so effectively Dad, yes dad is a verb, that it hurts. I know he wears white New Balances on the weekend, cracks stupid ass jokes while manning the grill and I trust him 100% with my burger. Dammit, I'm supposed to be making fun of these mooks.
Ummm....
Holy shit! Now this is what I am talking about. Who the hell is Jesse Rice you ask? Well he released "The Pirate Sessions," in 2012 and "The Pirate Sessions III," in 2017. JESSE WHERE IS MY PIRATE SESSIONS II?!?!?!?! Jesse doesn't live by your conformist numbering schemes, not with all that on campus poon he is collecting. You know he just wanders around Tiger Town Tavern with a guitar strapped to his back, waiting for the moment to serenade some coed undergrad on her 9th cherry vodka sour (extra cherry!)
So yeah there we go, Clemson has a horrible country song written about a bunch of things to get nostalgic about, nothing else to talk about. Wait, what's that twitter user that is 100% not the shunned user stringsays?
i just had a realization

this is just a sped up version of we bleed maroon

— keep it boring string (@propjoesays) September 6, 2018
Well shit! Have fun, be safe and BTHO Clemson!
CLICK HERE FOR YOUR CLEMSON PLAYLIST
There is a world where Beyonce is your favorite rapper, I live in this world. Also, the Hate Barn will be absolutely Ape Shit, for at least the first 15 minutes
2. Azukita- Steve Aoki feat. Daddy Yankee, Play-N-Skillz & Elvis Crespo
Nothing but bangerz kids
3. Backside of Uppers- The Dirty River Boys
"Always read the fine print before you say fuck it all," solid mantra
4. XTCY- Kanye West
Some will love it, most will hate it
5. Love Thang- YDG feat. Ookay
This should get people moving at a tailgate
6. Alcohol- FIDLAR
It's the one thing that unites almost all of us
7. Rabbit's Revenge- Tom Morello feat. Bassnectar, Big Boi & Killer Mike
Let's see take one piece of RATM, half of Outkast, half of Run the Jewels and a weird ass Dub DJ. Yeah this works
8. I Feel Change- Charles Bradley & The Menham Street Band
We all feel it Mr. Bradley
9. Jefe- T.I. feat Meek Mill
10. Make it Better (2018 Mix)- The Knocks
A new mix of one of my favorites from the Knocks
11. Electricity- Silk City feat. Dua Lipa
This one has just been growing on me
12. Watching Over- Greta Van Fleet
Do you like 70s rock with a heavy dose of Zepplin? Cool, so does Greta Van Fleet
13. Walk on Minks- Future
The Superfly movie was pretty bad, but the soundtrack was fire
14. Africa- Weezer
Yes, it's the new "Don't Stop Believing," but this is the best song Weezer has done in a long time, even if it is a cover
15. Missing U- Robyn
I've missed everything about College Football, and Robyn
16. Sneakin' Around- Dolly Parton feat. Burt Reynolds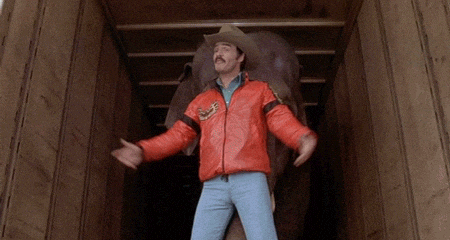 BTHO CLEMSON!!!!!!!!!!!!!!!!!!!!!!